Author Archive
07Feb 11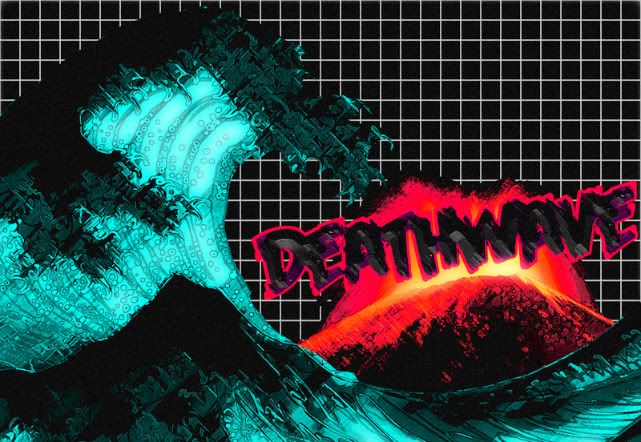 This just in. New jam from Deathwave. Dirty, dirty remix biz. Enjoy!
Gucci Mane feat. Ludacris – Freaky Girl Remix (Deathwave Edit) by Deathwave
27Jan 11
Peep this High Rankin interview. A tad silly but we love it non the less. Shout out to our homies in NYC @Darkroom for having him through, Feb 19th. Profound Audio coming proper.
23Jan 11
So we give you Mario on ice.
18Jan 11
Spotted this the other day. It's been running through my head. Thanks Topless Robot!
14Jan 11
Well this is what we got for friday. Brand new mix from our Lazer Krunking homies out of the Steel city Cutups and Keeb$. Download away!
Cutups – StackinPaper Vol. 5
Download:
http://stackinpaper.com/audio/mixes/stackinpaper5/cutups-stackinpaper5-320.mp3
TrackList:
The Kickdrums – We Tha Shit (Jeezy X Gucci X Bassnectar)
Rusko – Hold On (Subfocus remix)
Lil Jon – Outta Your Mind
Freddy Todd – Thug Tastic (Inaudible – Birmingham UK Remix)
Opiuo – Robo Booty
Big Boi – Shutterbug
Crystal Castles – Empathy
Afrojack – What (Rave Cubiaton refix)
The Flaming Lips – The Yeah Yeah Yeah Song (Mochipet's End of Summer Mashup)
Lewis Cancut – Cumbia Theme
Fauna – Gauchito Gil (Douster remix)
Zombies for Money – Kolkata (Sticky version)
South Rakkas Crew – So It Go
Sonic Experience – Protien (Hardcore Innovator remix)
Chase & Status – Heavy (feat. Dizzy Rascal)
Sleigh Bells – Tell Em'
Rossi B & Luca (feat. Killa P) – E10 Riddim
Amanda Blank – Gimme What You Got
UMSD – Ready to Blow (Squire of Gothos remix)
Black Glove – 1901 Stuntin'
Keeb$ – Stackin Paper 5
Download:
http://stackinpaper.com/audio/mixes/stackinpaper5/StackinPaper5-Keebs2010.5Mix.mp3
Tracklist:
Freddy Todd – Blowin Good
Heyoka – Borscht
Splatinum – Pumping Quarters
Mr. Rogers – Dynamite Fishing (Ill.Gates Bird Fishing Mix Feat. Stephane Vera)
Dirty Money feat. Rick Ross – Hello Good Morning (Remix)
Dirty Money – Hello Good Morning feat. TI
Cheasleauen – Off The Glass (Ghosttown Remix)
HeavyFeet feat. Jenna G – War
Todd Edwards – I Might be (MJ Cole Remix)
Redlight – Stupid
Crookers – We Love Animals (Feat. Soulwax Mixhell (Tom Staar Remix)
Girl Unit – IRL (French Fries Remix)
The Body Snatchers feat. Goldmouf – I Like What I see (Hijack Remix)
Die Antwoord – Evil Boy
The Boogaloo Crew – Days Go By
The Alchemist – That'll Work (Feat. Three 6 Mafia & Juvenile)
01Jan 11
Rolling in the new years. We did some top 5 action for Tighten UP!. We can't forget about our pal @hyxspace and his top 5 micro brews of 2010. listen and learn.
- Stone Lucky Bastard
- Southern Tier Pumking
- Mikkeller Simcoe Single Hop IPA
- Bells Hop Slam
- Founders Breakfast Stout
30Dec 10
In the words of Painted Face herself.
I send cat videos to my pops…mmm…pretty much everyday, so I had no problem going thru my sent mail to pick MY TOP 5 FAVORITE CATS ON THE INTERNETS IN 2010.
Let's get the animated GIFs out of the way, shall we?
1. Stare Down:
Notorious E.V.I.L. right here. My Favorite.
http://media.tumblr.com/tumblr_laoba8cRTs1qzryp2.gif
2. Kitten Stretching:
In kitten voice: "Stop touching me! It's making me soooo maaaad."
http://www.xayni.com/wp-content/uploads/2010/05/Kitten_stretching.gif
3. Fat cat in pot
Not smokes pot, in pot.
http://www.youtube.com/watch?v=EHwu-H_KtfU&feature=player_embedded
4. Cat sleeps on his face
He doesn't care that it's not normal.
http://www.doobybrain.com/2010/09/08/cat-sleeps-on-his-face/
5. Cat plays with iPad
This one is kind of boring but i like iPads.
http://www.youtube.com/watch?v=Q9NP-AeKX40&feature=player_embedded#!

28Dec 10
Sorry for the delay folks. It's been a hell of a christmas vacation for us. Fuck computers, we have families. We've asked a couple homies to send us top 5s for the year.
To kick it off, we have a top five from our guy DJ Codes, and a brand new mix from him! The mix has some hot bits from Slow Roast Records. Peep it!
TOP 5 Party Beverages of 2010
Ramos Fizz
Dark & Stormy
Crown & Ginger
Moet & Chandon Champagne Imperial
Veuve Clicquot
Miguel ft. J. Cole – All I Want Is You (Codes Remix)
Codes
::::::::::::::::::::::::::::::::::::::::::::::::::::::::::::
Around The House In 80 Minutes
::::::::::::::::::::::::::::::::::::::::::::::::::::::::::::
1. Intro
2. Codes – What You Gonna Do?
3. Codes – Dying
4. DJ Kue – Last Night
5. Sandro Silva – Hands High
6. Armand Van Helden ft Christian Rich – Ski Hard
7. Swivel Hips – Party Time
8. Cassius – Feeling For You
9. Slap In The Bass – Biass
10. Codes – God Bless
11. Criminal Vibes – San Salvador
12. Jed Harper – Rock Our World
13. Klever – Let The Music Play
14. Maya Jane Coles – What They Say
15. The Loops Of Fury – Rack Em
16. Boys Noize – Yeah
17. The Aikiu – Just Can't Sleep (Egyptrixx Remix)
18. Green Velvet – La La Land (Bingo Players Remix)
19. Cajmere ft Dajae  – Brighter Days
20. Joe & Will Ask – Clive Onion
21. Dario Nuñez & DJ Fist – Pajaros Del Monte
22. Circle Children – Zulu (MastikSoul Remix)
23. Señor Stereo – Hot Damn! (Nadastrom Remix)
24. Rampage & Nader – Get Up
25. Manaré – Blitzkrieg Riddim
26. Treasure Fingers – It's Love
27. Rishi Romero – African Forest
28. Miguel ft J. Cole – All I Want Is You (Codes Remix)
29. Will Gold – Swing Time (David Jones Edit)
30. David Jones & Ron May – Drinking Piano (Jones Mix)
31. F. Physical – Ke Ke
32. Codes – Guzzlin' Champagne
::::::::::::::::::::::::::::::::::::::::::::::::::::::::::::