07Feb 11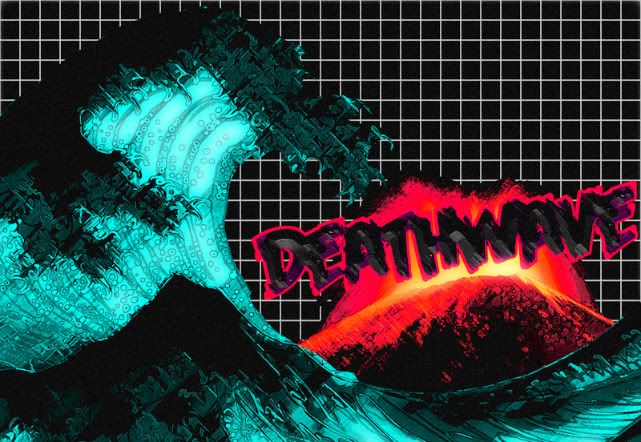 This just in. New jam from Deathwave. Dirty, dirty remix biz. Enjoy!
Gucci Mane feat. Ludacris – Freaky Girl Remix (Deathwave Edit) by Deathwave
25Jan 11
Back with the fury of a zillion coked out velociraptors, Tighten UP! is here with a new podcast. This time they teamed up with DC movers DSN (Dirty Sweaty Nasty) to do a double broadcast feature. Not only will this be found on the regular Tighten UP! iTunes link and mixcloud, but it will be downloadable through the DSN Throbcast as well.
Filled with robot drops, and explosions from the future, this podcast features new tracks from DC's Space Prince, Alvin Risk, The New York Dukes of Dirty Electro, Designer Drugs, The sugary sweet vocals of Painted Face, brand spanking new dirty beats from Profound Audio, The freshmen 15 of dubstep, PLS DNT STP, nerds who don't look like nerds, Hyx & H0U5T0N, and just some Nero.
We will threw in some tracks to download throughout Jan/Feb. Play nice and share. Or the mp3 police will take your new toys away. Vagina Power!!!
Go download on iTunes (subscribe and review please!!!) or listen and get the full tracklist on Mixcloud.
14Jan 11
Well this is what we got for friday. Brand new mix from our Lazer Krunking homies out of the Steel city Cutups and Keeb$. Download away!
Cutups – StackinPaper Vol. 5
Download:
http://stackinpaper.com/audio/mixes/stackinpaper5/cutups-stackinpaper5-320.mp3
TrackList:
The Kickdrums – We Tha Shit (Jeezy X Gucci X Bassnectar)
Rusko – Hold On (Subfocus remix)
Lil Jon – Outta Your Mind
Freddy Todd – Thug Tastic (Inaudible – Birmingham UK Remix)
Opiuo – Robo Booty
Big Boi – Shutterbug
Crystal Castles – Empathy
Afrojack – What (Rave Cubiaton refix)
The Flaming Lips – The Yeah Yeah Yeah Song (Mochipet's End of Summer Mashup)
Lewis Cancut – Cumbia Theme
Fauna – Gauchito Gil (Douster remix)
Zombies for Money – Kolkata (Sticky version)
South Rakkas Crew – So It Go
Sonic Experience – Protien (Hardcore Innovator remix)
Chase & Status – Heavy (feat. Dizzy Rascal)
Sleigh Bells – Tell Em'
Rossi B & Luca (feat. Killa P) – E10 Riddim
Amanda Blank – Gimme What You Got
UMSD – Ready to Blow (Squire of Gothos remix)
Black Glove – 1901 Stuntin'
Keeb$ – Stackin Paper 5
Download:
http://stackinpaper.com/audio/mixes/stackinpaper5/StackinPaper5-Keebs2010.5Mix.mp3
Tracklist:
Freddy Todd – Blowin Good
Heyoka – Borscht
Splatinum – Pumping Quarters
Mr. Rogers – Dynamite Fishing (Ill.Gates Bird Fishing Mix Feat. Stephane Vera)
Dirty Money feat. Rick Ross – Hello Good Morning (Remix)
Dirty Money – Hello Good Morning feat. TI
Cheasleauen – Off The Glass (Ghosttown Remix)
HeavyFeet feat. Jenna G – War
Todd Edwards – I Might be (MJ Cole Remix)
Redlight – Stupid
Crookers – We Love Animals (Feat. Soulwax Mixhell (Tom Staar Remix)
Girl Unit – IRL (French Fries Remix)
The Body Snatchers feat. Goldmouf – I Like What I see (Hijack Remix)
Die Antwoord – Evil Boy
The Boogaloo Crew – Days Go By
The Alchemist – That'll Work (Feat. Three 6 Mafia & Juvenile)
06Jan 11
PLS DNT STP – Information Overload Mix Volume 1 by PLSDNTSTP
The first mix in a series of banging MPFreeeesss. PLS DNT STP proudly presents Information Overload. Crammed to the gills with heavy hitting dubstep, and mutant robot drops, this mix sets the tone for 2011. Also featured on the mix, is PLS DNT STP's brand new original smasher, Future Ghetto.
The production team of PLS DNT STP, which consists of the studio engineer madman, Thomas Kee, who has received accolades for mixing and mastering the likes of KC Spooner, of FischerSpooner fame, Depressed Buttons (The Faint), and Designer Drugs (Ultra, Sex Cult Records), and professional party danger man, Fredric Fresh, best known for his previous mc releases in the drum and bass and electro genres, spanning almost a decade, formed PLS DNT STP in an effort to fight off the robots who will one day travel back in time, and attempt to conquer the earth with baselines.
Also watch out for the PLS DNT STP remix of Designer Drugs "Through The Prism", coming out on Ultra Records this Feb.
Download PLS DNT STP – Information Overload Volume 1
07Dec 10
Let us tell you friends, we really love computer music. And this Com Trusie, Komputer Cast is the bee's knees. Weird cyber beats, with a touch of 80′s VCR disco. Downloads away!
13Oct 10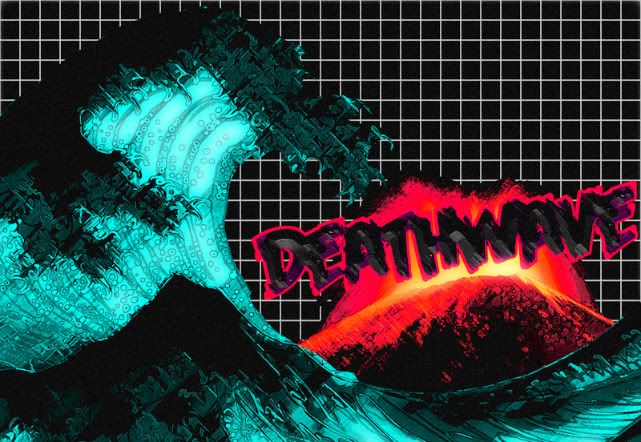 As promised folks we are dishing out tracks from artists featured on podcast 5. Last week we hit you with Alvin Risk "At Last." This week we have Nathan Vice's new project Deathwave. We featured Jack Her on the podcast, and he has so kindly made his new track Pancake available for download. This track is something fierce. And the 2nd drop. Oh Boy! So enjoy, and check out the interview we did with him last month.
Deathwave – Pancake by Deathwave
30Sep 10
We gatta show some love for the Philly Bass Fanatic (Go PHILS!) Dev79. Always on the hustle, he's been grinding away at dubstep since it was Grime. His new single is out. "Live and Die 4 the Street Bass." Peep these lovely mp3s he's sent along, and grab the single.
Live and Die for the Street Bass 128 mp3
Bonus!
Teach Me How to Dougie – Dev79 Bootleg 320 mp3
23Aug 10
We just wanted to bring this to your attention again. A fun little bootleg combing 3 great things. 80′s Hair metal, Bmore club, and rave raps. Oh ya, and it was also featured on Tighten UP! podcast 2.
The Final Countdown – Illy+J Brookinz+Grey Granite
20Aug 10
It's been an MP3 crazy 2 weeks. We kinda feel bad because we didn't point this out last week. But now EVERYTHING MUST GO!!! For our Friday Round UP! we're linking you to all of the mp3′s we gave away with Tighten UP! Podcast 4. We're also linking you to some of the other great songs we gave away this past week. So download them. Trade them with your friends. Just make sure you collect all 6.

Tighten up Podcast 4
http://tightenup.biz/2010/08/03/tighten-up-podcast-4/
Nelly Furtado – Maneater (Silverback Dubstep Remix)
http://tightenup.biz/2010/08/19/endboss-strikes-again/
Yeasayer – O.N.E (Peter Dragontail Remix)
http://tightenup.biz/2010/08/18/yeasayer-o-n-e-peter-dragontail-remix/
Lazerbitch – Twilight (Booman Baltimore Club Remix)
http://tightenup.biz/2010/08/12/lazerbitch-twilight-dj-booman-bmore-club-remix/
Painted Face – Undreamt
http://tightenup.biz/2010/08/10/painted-face/
Ten Toes Down – Mayhem bootleg
http://tightenup.biz/2010/08/09/monday-mayhem/
Sidefx – HYX & H0U5T0N Dubstep Redit
http://tightenup.biz/2010/08/04/nerds-in-herds/
19Aug 10
Following up on our series of featured artists from the Tighten UP! podcast volume 4 is our guy ENDBOSS. Not to be confused with this END BOSS, he's a dubstep producer from Philly getting serious looks for his dirty basslines that reak of Hot Robot Breath. He's recently teamed up with another Philly producer, Stepkinetic, to form the side project, Silverback. We knew they were up to some damage when they made Nelly Furtado sound dope over dubstep. Mad kudos bars to you two. And with that enjoy the download.
Nelly Furtado – Maneater (Silverback Dubstep Remix)